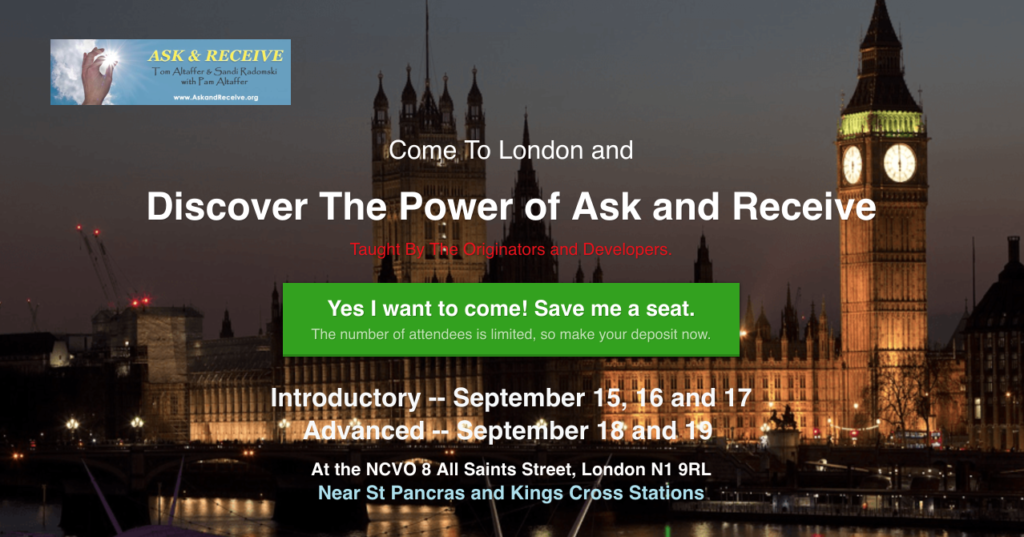 Sandi, Pam and Tom are returning to London in September and we would love you to join us!
Last year we were invited to teach an introductory class in Ask and Receive in London. We had a great time and we are planning to return this year and offer both the Introductory as well as an Advanced class. 
The Introductory class will be September 15, 16 and 17, and the Advanced will be September 18 and 19. We hope you will consider coming out and joining us. Click here for the brochure and more information!