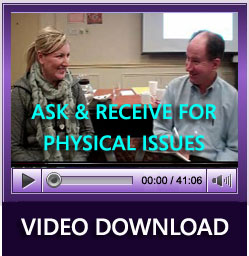 Ask & Receive for
Physical Issues Video Download
3 Full length sessions working with Physical issues.
(Migraine Headache, Sore Thumb, Inflamed Eyes)
This package shows Sandi Radomski, Tom Altaffer and Pam Altaffer using three different A&R modalities (Muscle Testing, SUDS, and Felt Sense) for pain-causing conditions. Watch three A&R modalities in one video download! Find the style that resonates with you or discover that you want to use all three!
Video Download $15.00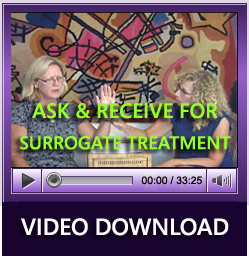 Ask & Receive for
Surrogate Treatment Video Download
Full length sessions working as a Surrogate.
(Grandmother on behalf of grandchild's reflux)
Everyone always asks how to do surrogate treatments. In this full length session Sandi works with a grandmother who is a surrogate for her newborn grand-daughter, suffering from terrible gastric pain and distress. Watch as Sandi uses surrogate muscle testing to find and clear emotional and physical issues behind the distress.The video ends with a discussion a few months later where the grandmother describes the dramatic and unexpected improvement in her granddaughter.
Video Download $15.00